Princess Pea is a kindergartener, and the library that services our area of the planet, continent, country, state, county, city, school district celebrates when a kindergartener gets a library card.
I'm talking
party
time!
We missed this event for our oldest, so I thought it highly important to go with our youngest daughter (not our
youngest
, the youngest daughter).
With a little help from our favorite local librarian (obviously our FAVORITE librarian of all times is Aunt Ruhama), we were able to make it work to have Miss Ann personally present Princess Pea with her card.
So we RSVP'ed and on the morning of the big day, we got all gussied up (a relief since we had been stuck in the house for 3 days with sickness), and Princess Pea and I went on our merry way! Leaving all the sickos behind.
We arrived at the library, checked in, and participated in a library scavenger hunt.
Then, it was time for the big presentation.
Here's our favorite librarian.
Here's our favorite librarian giving Princess Pea her card.
Here's our favorite librarian watching one of our favorite authors.
Wait! What?!?
Here you go. Gianna going all nutso-gaga-eyed over a children's author. Because that's who I am. But seriously! This guy's name is
Jarrett Krosoczka
, and he has written some super cool books.
Like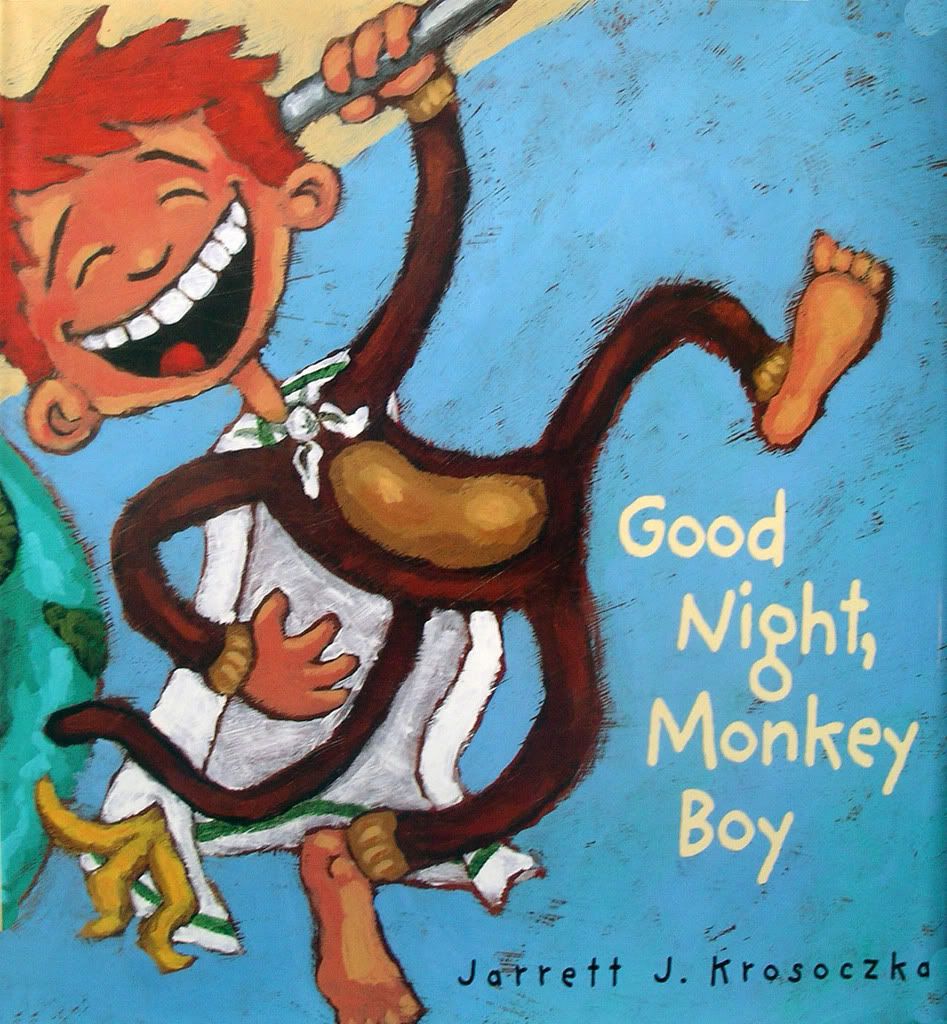 Not to mention the 8 other picture books and the entire Lunch Lady Series and his new chapter book series coming out in May.
He did a presentation for us about how long he has been writing/illustrating and how he came up with the concept of Punk Farm.
I know it's dark. I was on the other side of the room.
He also did an interactive reading of
Punk Farm
.
We got to ask questions and chat with him, but there weren't very many people brave enough to ask.
So I raised my hand (because basically I didn't want him to be done talking! Authors amaze me!)
However, since Miss Ann was sitting in front of me, she didn't realize that I was going to ask a question. She thought that JJK was looking at her to wrap up the program.
Her announcement was very important since it had to do with JJK signing his books!
The Red Balloon Bookshop was there with a pile of his books to purchase and he sat there and signed for us. Apparently, kindergartners are super excited to use their new library cards and they don't really want to stick around for a cool author talk. How do I know?
Because a certain little girl was getting
bored
. I won't name names
but she may have been related to me.
However, I made her last through the entire presentation and then, while I got to hang out in the presence of authorhood, she got to use her new card! It was a win win.
I would like to say, even if you kids don't show interest in listening to a children's author, bring them anyway. It's important to hear from these people, and when you expose your children to the words and life behind the pages, the more excited they will be to read. Princess Pea was BORED, but when we got home, she proudly stated, "We met the author of Punk Farm!"
Not only that, but we put him to work!
This is his what-do-you-want-me-to-say-in-your-book face
Oh, and I did get to ask my question! So, no, I wasn't denied!
There are a few things I would like to say about libraries:
They are important. We have resources at our fingertips that most of the world doesn't. I am grateful for that and enjoy them.
Libraries are fun. They have different activities in which to participate. And even if you can't or they don't offer them, the shelves and shelves of books, music, dvd's, etc have a supply of lifetime enjoyment.
Get to know your librarians. They are wonderful people. Any maybe yours will tear up, too when your child gets his/her library card.
And I would like to repeat myself. Go to author talks. Listen to them and appreciate what they do. You are being an example for your child and investing in their love of reading.
Go FAMILY!